Rick Trainor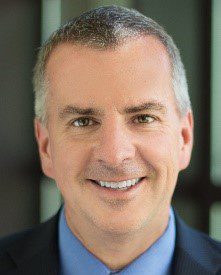 Chief Executive Officer, Business Services
Rick Trainor is Chief Executive Officer of the Business Services business unit of LexisNexis Risk Solutions. Named to this position in July 2009, Trainor directs the unit's world-wide strategy, market and product direction, and manages the sales and vertical marketing teams for the business unit's financial services and corporate customers. In addition he manages the company's content acquisition, bulk content fabrication, sales and licensing, along with managing two specialty businesses also owned by LexisNexis: VitalChek and Signature Information Solutions.
Previously, Trainor served as Senior Vice President of Content and Data Services. In that capacity, Trainor was responsible for all content acquisition, along with bulk content fabrication, sales and licensing. Prior to joining LexisNexis, Trainor was Vice President of Content for Seisint, a privately owned company based in Boca Raton, FL, which was acquired by LexisNexis in 2004.
In this position, he was responsible for all content acquisition. Prior to 2001, Trainor served as Vice President of Contracts and Program Management for Diveo Broadband Networks, where he managed significant vendor financing agreements and the contract management aspects of building out world-class data centers and fixed wireless networks across Latin America.
Trainor earned his BS in Accounting and MS in Finance from Boston College. He serves on the Board of the North Fulton Community Charities and the Consumer Data Industry Association, and served on the Board of Directors for Zoo Atlanta from 2010 through 2015.