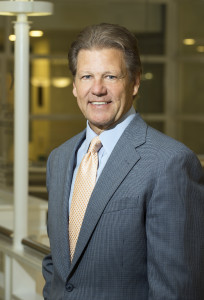 Mr. Stafford was appointed the 20th Director of the United States Secret Service (USSS) on March 4, 1999. Prior to this distinguished 31-year career, he served in the U.S. Army and earned the Bronze Star in Vietnam.
Mr. Stafford began his career with the Secret Service as a Special Agent. He served in both investigative and protective assignments including the Special Agent in Charge of the Presidential Protective Division. He safeguarded Presidents Nixon, Ford, Carter, Reagan, Bush, Clinton and George W. Bush. Before being selected as Director, he held the key position of Assistant Director of Protective Operations where he oversaw all security operations for the agency. Mr. Stafford served as Director under both President Clinton and Bush. He is credited with supervising several National Special Security Events including the Democratic and Republican National Conventions, Super Bowl XXXVI and the 2002 Winter Olympics. He was the Director during the 9/11 attacks on our country and lead the Secret Service during and after this national tragedy.
Mr. Stafford initiated an unprecedented recruitment and expansion effort aimed at diversifying the agency's workforce and improving the quality of life for all employees. During his tenure as Director, the Secret Service hired more than 1,000 additional personnel and its budget increased substantially. Under his leadership, the agency aggressively targeted the growth of computer crimes and established world-wide Electronic Crimes Task Forces. The National Threat Assessment Center, in partnership with the Department of Education, was also created to mitigate targeted violence against children in school.
Mr. Stafford holds a BA in Business Administration and an honorary Doctor of Humane Letters from the University of Mount Union, where he served as a Trustee. He also continued his education at The University of Pennsylvania,
The Wharton School.
Since retiring from the Secret Service, Mr. Stafford served as Chairman of Seisint, Inc. and Vice Chairman of the National Center for Missing and Exploited Children. He currently serves on the boards of Point Blank Enterprises and LexisNexis Special Services. He is also an advisor to McKinley Capital Management and Shoreland, Inc.