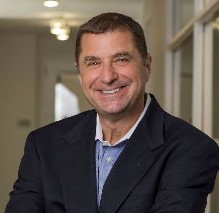 Haywood Talcove is Chief Executive Officer, Government, LexisNexis Risk Solutions. In this capacity, he oversees strategic business activities concerning all customer operations, sales, marketing, communications, consulting, corporate development, and ecosystem activities. His commitment to customers' needs has empowered LexisNexis to develop market leading solutions that have enabled customers to stop fraud, catch bad people, and enable equitable access to digital government. Talcove also serves as CEO for LexisNexis Special Services Inc. (LNSSI), a separate subsidiary.
Under Talcove's leadership, the LexisNexis Risk Solutions' government business is the market leader in this segment, focused on using identity to mitigate and stop fraud and help law enforcement catch criminals. His open-minded approach to problem-solving and listening to customers' needs has enabled the company to create new market segments with innovative solutions that consistently drive growth and exceed customer expectations.
National media outlets regularly feature Talcove as an experienced executive and expert on domestic and transnational fraud in government programs. He has been seen on NBC Nightly News "The Fleecing of America," national networks including CNN and Fox News, and heard on NPR's 'All Things Considered.' Talcove's expertise on pandemic fraud and the power of information and analytics to combat theft from entitlement programs has also been seen in the Washington Post, The New York Times, Rolling Stone, and the Chicago Sun-Times among others.
Talcove's keen understanding of the intersection between cybersecurity and transnational fraud has made him a nationally recognized expert in the impact of emerging technologies like artificial intelligence and deepfake-enabled crime. With continued cyberattacks by nation-state Advanced Persistent Threat (APT) groups, our government programs remain vulnerable to domestic and transnational organized groups. Under Talcove's leadership, the company has been developing innovative solutions to combat these threats for over a decade and it remains at the forefront of the industry in leveraging the power of AI and machine learning for good.
A passionate advocate for children, he serves on the Board of the National Center for Missing and Exploited Children (NCMEC). He also serves on the advisory board for The Evidence Based Cybersecurity Research Group (EBCS) at Georgia State University's Andrew Young School of Policy Studies as well as the DEA Education Foundation. Talcove earned his bachelor's and master's degrees in public administration from the University of Maine. He also attended Executive Education Programs in Leadership and Strategy from Harvard and Wharton.